Having no direct IT experience should not put you off firing off a resume for your dream role.
Gaining industry certifications, learning relevant skills, and finding the right components in your degree can all help.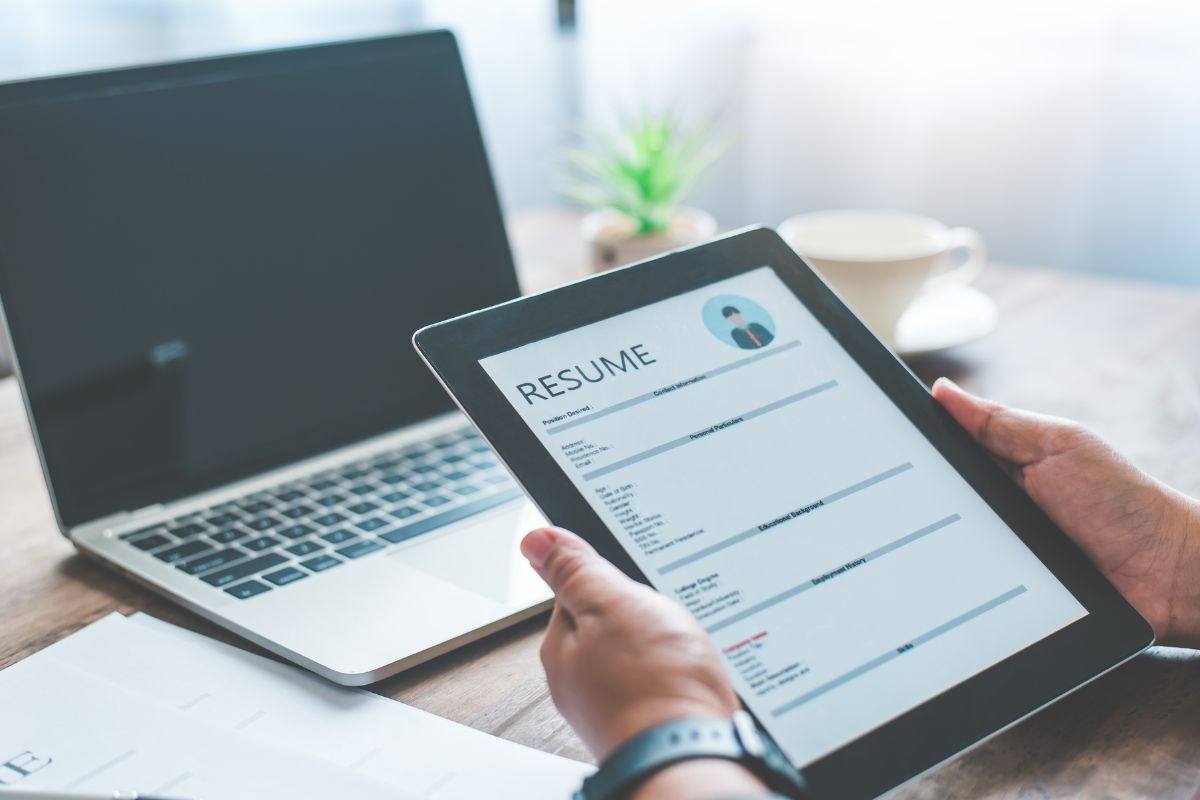 You may be an ideal candidate for a certain IT role and if you have the right skills and experience from elsewhere that this can be applied and your resume should demonstrate that.
In this article, we will look at what to put on an IT resume, even if you have no experience.
Achieve Relevant Industry Certifications
If you fail to have a specific IT degree, or relevant experience in the industry, then that should not stop you from trying to prove that you can do the job you are applying for.
Once you appreciate that a degree may take a total of four years to complete then a few certifications can prove well worth attaining.
Take your pick, get down and study and within a few months, you will have a few IT certifications that you can detail on your resume.
If you want to specialize in a certain sector, or simply want a broader understanding of the industry you want to join, there are a range of certifications available.
For entry-level positions, the CompTIA Network is a good place to start to gain technical skills to manage various business networks.
Similarly, CompTIA Security+ can help you into a cybersecurity role. Then there is the ITIL® 4 Foundation to help you grasp the key concepts of the IT industry and provide a focus on digital service delivery.
By taking the time to learn relevant industry certifications you have already shown a willingness to learn.
There is some debate over the importance of an IT degree over certifications and a lot of businesses are willing to look past the lack of an IT degree and look towards relevant industry certifications.
They can be a great way to show how ideal you are as a candidate, and it comes cheaper and quicker than a degree.
Now, with the right skills, you can become a standout in their pool of job applicants.
Learn Relevant IT Skills
Information technology is such a broad subject and there are many relevant hard skills you can learn that should be ideal for the role you are applying for.
These hard skills are the ones that you should learn via specialized training or education.
You could even learn these skills in previous employment through on-the-job training. The skills tend to be job-specific and should be listed in the job description.
These hard skills will include specific abilities and knowledge that are required to be successful in the role.
If you are a blogger then appreciating how to use WordPress could go a long way and help prove that you have a basis in code.
Try to appreciate that, though you may not have learned certain skills in a job role, you can still apply them having watched a few tutorial videos and then practicing them out.
Check out a few videos on YouTube, practice the skills on a computer, and list them on your resume once you gain a competency.
Should you envisage yourself in a dream IT role then realize it by learning the relevant skills.
Learn about hardware and software when you can and once you become competent at a skill, you can justify including it in your resume.
That practice of learning a skill in your free time should also be valuable to employers who are looking for candidates to show some initiative and are willing to put the hours in to learn.
If you have the work ethic to learn relevant IT skills, then that itself can qualify as a soft skill that employers are looking for.
Alongside the work ethic and initiative, try to consider examples of  soft skills such as verbal and written communication, time management, self-management, and team leadership.
Perhaps you have been in employment that left you to look after your own workload, communicate effectively with others, and lead a team.
If you have, then those skills, and an attitude to learn more skills, should be detailed on your resume as it could be exactly what the recruiter is looking for.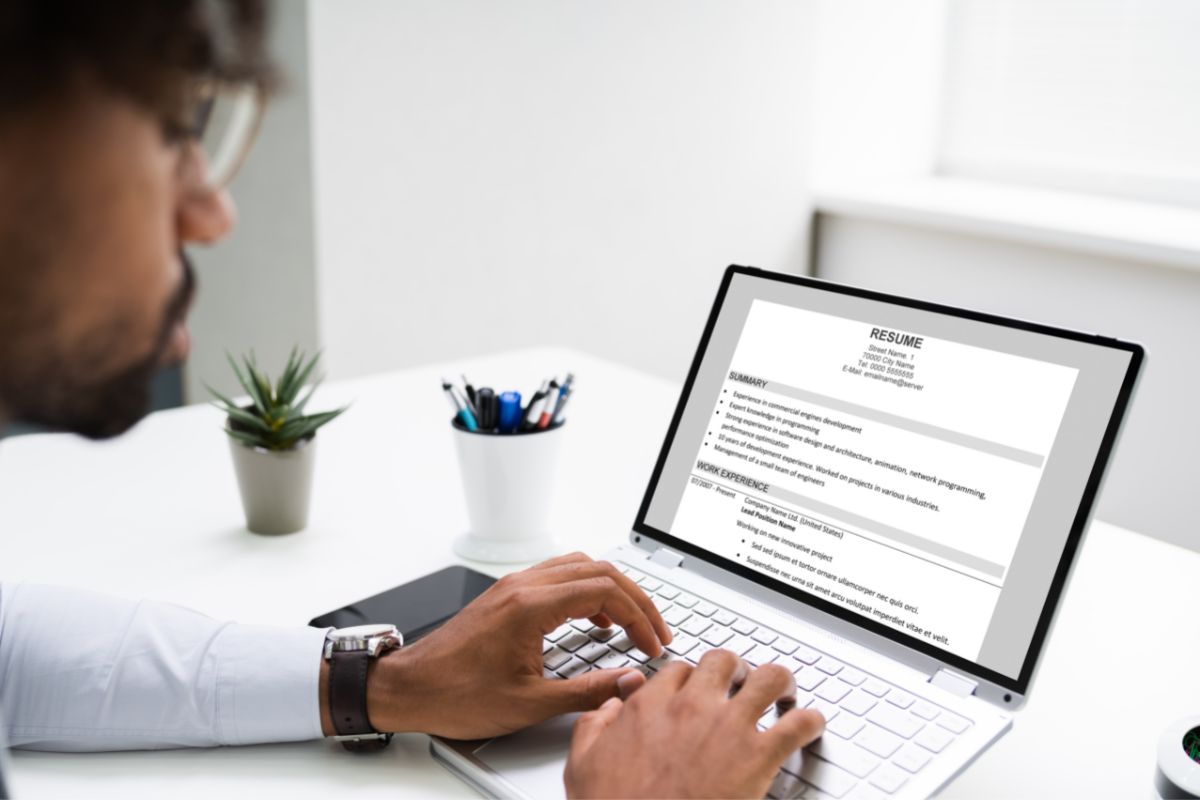 Consider Your Degree, Even From Another Field
We all make mistakes, yet choosing a certain degree may not be the disaster you think it is.
Certainly not when it comes to applying for jobs in another field. If you desire a job in the IT field, even a degree from another field could prove useful to detail on your resume.
Simply finishing a degree can demonstrate initiative and a hard work ethic and should remain an achievement to be proud of.
Try to look past the fact that your degree is not in a specific IT field, even an unfinished degree, and consider how it applies to the job you are applying for.
You may not realize it, yet a major in philosophy may be ideal to show a creative, thoughtful approach to challenges by applying logic.
Remember that the simple fact you have a degree to list on your resume is a plus point, especially when you detail how it can apply to the role.
IT is a growing sector so more employers are looking to broaden their pool of new hires from different fields.
Final Thoughts
Updating your resume to make it relevant when applying for a certain position is a daunting task.
However, once you get past your lack of experience, take the time to look over the job description and demonstrate that you can have a range of skills and experience that are still worth considering.
If there are certain certifications or areas of expertise that you are lacking then make a note of them and make plans to become competent so you are better prepared for the role.
That willingness to learn and demonstrate initiative with a hard-working ethic are vital skills to possess and should be included on your resume.
Frequently Asked Questions
What Are The Best Skills To Put On An IT Resume?
Think about the IT role you are applying for and consider which skills will have the most relevance.
For a help desk position, you need to demonstrate good communication skills and an understanding of Microsoft Office.
However, you could learn Salesforce in your spare time which would prove useful to include on your resume to show you understand customer relationship management software.
What Are Considered The Seven Essential Soft Skills?
There are seven essential soft skills and they include a work ethic, active listening, adaptability, and an openness to feedback.
The set of skills is completed by a growth mindset, team player attitude, and emotional intelligence.
Are you currently looking for a new position? Atlantic Group Recruiters has open positions waiting for you. Contact us today!