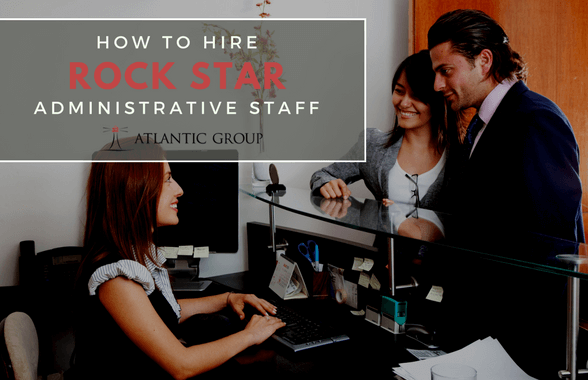 Today's top administrative professionals are tech savvy, possess great customer service and interpersonal skills, and are constantly developing their skills while evolving with the changing needs of the workplace. The best administrative professionals are flexible, versatile, and considered the glue to an organization. They are true rock stars.
And that's why it's no surprise that today's most successful employers and businesses put a special emphasis on finding the right rock star to fill their administrative staffing roles. But what's the key to hiring rock star administrative staff? How can employers truly know they are making the right hire when recruiting, interviewing, and hiring top administrative professionals?
Start by reviewing technical skills. Those with advanced skills in Excel and PowerPoint, CRMs, SAP, research platforms, and even accounting software should garner special consideration from employers. Any candidate who has proven expertise in the key technical/software programs used by the company for which they are interviewing should stand out.
Bottom line: those who have proven they can quickly learn new technical skills, or who have shown a desire to take classes to learn new skills, should stand out.
Another way to assess a candidate's potential is to see how their administrative roles have evolved over time. Have they continued to add responsibilities (no matter how big or small) and key skill sets as they have progressed in their career? This is the sign of someone who values career growth/progression and wants to be viewed as a top performer in their field. This is also a strong indicator that someone has proven themselves, mastered their job descriptions, and successfully earned the trust of their employers. Through earning that trust, they've proven they can think outside of the box and be challenged, while executing their job efficiently and effectively.
One way to ensure you find the right candidate is to develop a target administrative candidate profile based on key skills and experiences crucial to success prior to beginning the recruiting and interviewing process. Look at what skills and experiences the best administrative employees in your organization possess and create a candidate profile based on that.
If you can then find a match from a skills and experiences stand point, along with someone who also aligns with your company culture, you are on your way to that next rock star hire.
But keep in mind that while personality and making a personal connection are important during the interview process, it's impossible to predict how a potential employee will respond when presented with certain situations or obstacles throughout the workday solely through interviewing alone.
So finding out and taking the time to really understand how various company cultures, structures, and office environments have motivated/demotivated a candidate in the past will help you find out just exactly how much of a long-term fit candidates are for your organization.
Ultimately, today's administrative rock stars have many skills and talents, and add value that makes them hard to replace. If you find someone that is business savvy and confident in what they do, with the ability to truly add value to different areas of the organization, then that's the rock star your company should hire.
Meet the Author and Team: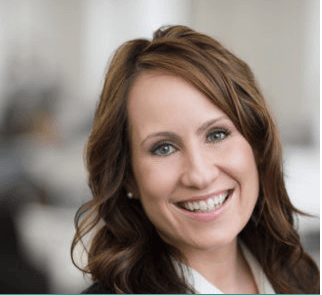 Tara Hernandez, Managing Director – Atlantic Group
Atlantic Group
19 West 34th Street, Suite 806, New York, NY 10001
Direct: 212.271.1582 | Email: thernandez@atlantic-grp.com