It all seems so simple—provide a competitive salary and good benefits and organizations will be able to attract, acquire, and retain top healthcare talent.
However, healthcare organizations know it's not that simple.
In fact, the ability to attract and retain the best healthcare talent is one of the biggest struggles for healthcare organizations in the current job market. Attractive salaries and strong benefits are just a part of the equation when it comes to hiring and retaining healthcare talent. Today's healthcare professional wants more out of a job and more from their employer.
What exactly do they want? We take a look at these three issues affecting healthcare organizations' ability to attract and retain healthcare talent:
1. Strong Organization
Today's healthcare worker wants to work for an employer that has strong leadership and is organized from top to bottom. One of the biggest complaints job seekers tell Atlantic Group recruiters is that they're turned off from unorganized companies.
Lucky for healthcare organizations, there are simple and inexpensive ways for companies to become more organized.
It starts at the top by having a leadership team that shows support for all of the organization's employees by providing a structured and well run working environment. When a company is unorganized, it can leave employees wondering why things are so chaotic and even question their role within the organization.
2. Better Communication
Having clear and transparent communication with your employees is a good way to increase your employee retention. Sending out a simple employee newsletter or department updates about key achievements, new hires, or key socially responsible initiatives can help employees feel better connected, and ultimately, more engaged.
Another way to improve communication with healthcare employees is by holding weekly, bi-weekly, or monthly team meetings. Team meetings demonstrate that you care about the feedback and engagement of your employees. One-on-one meetings provide an avenue where employees can ask questions.
Healthcare employees want feedback on their performance and reassurance that they're doing what is expected, and if not, they want to understand how they can improve their performance. That process begins with strong communication.
3. Career Advancement Opportunities
Healthcare professionals want an opportunity to advance in their career. If they're with a company that doesn't promote career growth and training, they will look elsewhere and find an organization that does value career advancement and training.
Training your employees doesn't require implementing an expensive tuition reimbursement program. Your employees can develop new skills and advance their careers by attending conferences or seminars, participating in webinars, or by taking online classes and certifications.
Employers that advocate that their employees continuously improve their skills not only get a bump in employee loyalty and retention, but also receive the added benefit of a more impressive workforce. The skills that employees develop will be a huge benefit to the organization as the employees will be able to showcase their improvement by taking on different challenges.
Attracting top healthcare talent goes deeper than offering a good salary and benefits package. Today's employees want more. Can your company provide more and stay competitive in today's healthcare landscape? Follow these tips above to stay on top, and stay competitive.
Meet the Author and Team: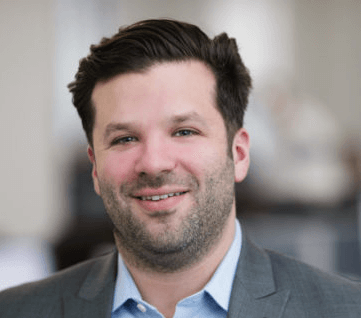 Matt Rosenfeld | Managing Director- Healthcare | Atlantic Group
19 West 34th Street, Suite 806 New York, NY  10001
Direct: 212.271.1585 | Email: mrosenfeld@atlantic-grp.com