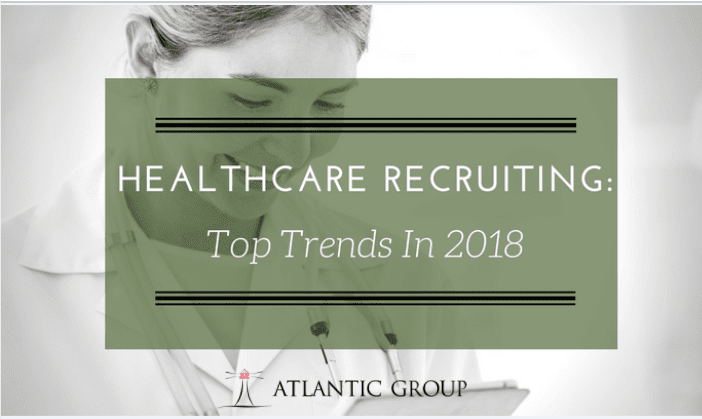 Healthcare Recruiting: Top Trends in 2018
While there are still uncertainties with the future of healthcare reform heading into 2018, there are several industry trends that will affect healthcare industry recruiting and staffing in 2018, regardless of what happens at the state and federal level.
Employers should be prepared to address these potential challenges – and opportunities – in 2018:
Non-profit sector will continue to grow
State and federal funding continues to shift towards the mental health population. This is especially prominent in the New York City area, where the homeless population continues to grow and the need for shelters and programs also continues to expand.
This has created a trickle-down-effect: More healthcare industry employers are looking to fill case manager and social worker roles in the mental health field. This is creating staffing needs at shelters, in foster care, and in behavioral health. One of the challenges employers in the New York City area face is a need for employees who can speak Spanish, due to the high Spanish speaking population in these programs. Employers covet those with strong language skills, and those who can speak Spanish will jump to the top of a recruiters' list in 2018.
Nursing home hiring ramping up: It's no secret employers often struggle to find qualified workers to fill the many different staffing needs within a nursing home. Candidates often look elsewhere when searching for jobs in healthcare. But the reality is this: The job opportunities in nursing homes are only going to grow as the country continues to deal with an aging population. At the same time, hiring for hospitals and other outpatient clinics will decrease due to the growth of homecare and telephonic case management.
One trend to watch that will benefit both employers and job seekers is many Skilled Nursing Facility (SNF) management companies are working hard to clean up their facilities This will help move away from the negative stereotypes that are often associated with working in a nursing home or SNF. Changing these stereotypes will only benefit the recruiting and staffing efforts within nursing homes.
Employers/recruiters are placing value on transferable skills: It's no secret there is a shortage of healthcare industry workers. Due to that, recruiters should be more open to hiring candidates based on transferable skills and focus on the ability to train those with potential and a good employment record, versus recruiting only those with specific industry experience.
For example, if a personal care attendant with home health care experience applies to be an aide in a hospital or nursing home, more recruiters should be open to hiring them. Even if they don't have hospital or nursing home experience, they can be trained and molded to their company needs. This flexibility will also help employers recruit recent graduates or entry-level employees, such as nurses, looking to branch out in their career, and try something different. With detailed training programs in place, good candidates can quickly make an impact and become a valuable employee within the many different sectors of healthcare.
Translation: Don't just look for the perfect employee. Instead, look for employees who are coachable, willing to be trained, and try something new. This will also widen the candidate pool – something that is greatly needed – especially in nursing homes or with other non-profit healthcare employers.
These are some of the trends – and opportunities – that will drive healthcare recruiting and staffing in 2018. Is your company ready?
Meet the Author and Team: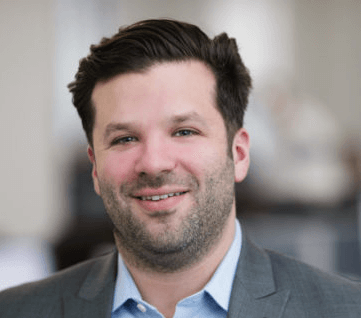 Matt Rosenfeld | Managing Director
19 West 34th Street, Suite 806 | New York, NY 10001
Direct: 212.271.1585 | Email: mrosenfeld@atlantic-grp.com