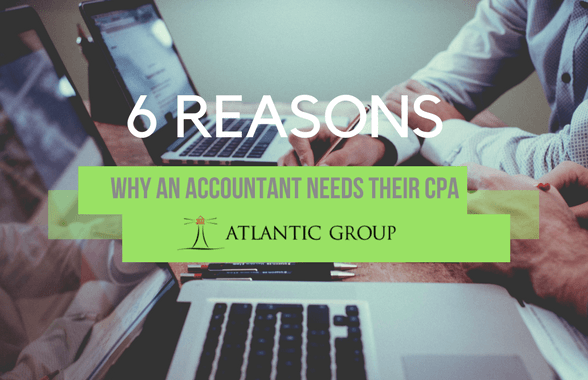 If you're an accountant there is one surefire way to show you have the education and knowledge necessary to advance your accounting/finance career:
Become a Certified Public Accountant by obtaining your CPA designation.
Why?
As pointed out by the American Institute of Certified Public Accountants (AICPA), the national professional organization of Certified Public Accountants in the United States, a CPA "is a trusted financial advisor who helps individuals, businesses, and other organizations plan and reach their financial goals."
While that provides value to clients, employers value accountants who are CPA's for additional reasons.
Here are 6 reasons accountants should become a CPA:
Career development and job security: Obtaining your CPA not only shows employers that you have an educational foundation and understanding of accounting, it also shows you are willing to gain the knowledge needed to add to your skill set and improve as an accountant. So obtaining your CPA designation can help stand out against other applicants.In addition, as accounting standards change, CPA's are needed by more companies to help employers comply with new accounting rules, providing more job opportunities for accountants who are CPAs.
Make more money: Companies will pay more for an accountant who is a CPA, and many organizations also have incentive programs in place to motivate professionals to obtain their CPA. That should be incentive enough.
More opportunities for promotion/advancement: Accountants with CPA designation tend to be promoted faster. With this certification employees are viewed as more driven in their job, and more ambitious in their career. Obtaining the CPA also allows accountants the ability to take on more responsibilities, which in turn prepares them to move up the accounting professional ladder.In addition, CPAs could pursue more diverse career opportunities. In the past, CPA's were really only seen as qualified for accounting and audit roles. But in recent years employers have seen professionals with CPA's master areas of finance and treasury, and it's more common now for CPA's to start in audit/accounting and then more over into a finance capacity such as a Senior Financial Analyst, Treasury Analyst, or at higher levels, Finance Manager.
Shows an educational understanding of accounting: In order to obtain CPA designation, accountants must pass a four-part exam which demonstrates an ability to learn, recall, and utilize information. Many accountants obtain their CPA while also working full-time as an accountant. This shows employers that an accountant can juggle multiple tasks at once, which is crucial in the world of accounting. Those with CPA's are seen as great multi-taskers, and have an innate ability to effectively manage time.
Provides ability to sign off on important documentation that is needed for all publicly traded businesses: Accountants without CPA designation are not able to report financial information for their organization. For those looking to make a difference in a publicly traded corporation, becoming a CPA is a must.
Prestige and respect among peers: Once a CPA is obtained you have broken the mold of simply being an "accountant" and now rank among the upper class of professionals in the accounting world called a CPA.
Want to stand out in a crowded field of accounting professionals? Get your CPA and you'll rise to the top.
Meet The Authors and Team: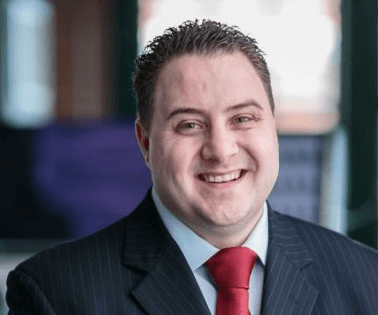 Kris Borkowski | Managing Director
Direct: 617.544.9940  | Email: kborkowski@atlantic-grp.com
Atlantic Group
225 Franklin Street | Boston, MA 02110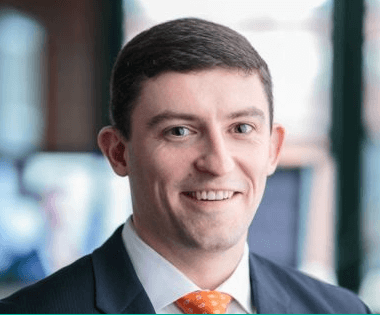 David Weinreich | Director, Atlantic Group
Direct: 617.544.9941 | Email: DWeinreich@atlantic-grp.com 
Atlantic Group
225 Franklin Street | Boston, MA 02110