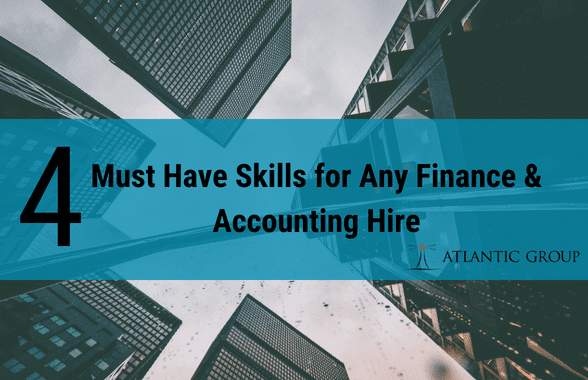 There are several career paths for finance and accounting professionals to explore. They can work for non-profits, private companies, small businesses, Fortune 500 organizations, startups, and more.
Regardless of the company size or the area of finance and accounting one pursues, there are certain skills and qualities that stand out to recruiters and bring value to organizations. What are those traits and skills, and why is it important for recruiters to recognize them in finance and accounting candidates?
Here are four traits we look for in all of our finance and accounting candidates.
1. Strong Communication Skills
It's 2018, and information is powerful. A strong finance and accounting professional can both analyze the data and skillfully articulate that data to others. A finance and accounting pro with strong communication skills is a valuable asset both for their team members and for their clients.
2. General Business Knowledge
In order to strategically add value to a company, finance and accounting professionals need to know more than numbers. A strong fundamental understanding of business will help them guide C-suite executives in making important decisions. Having general business acumen is also useful for when finance and accounting employees are asked to contribute in miscellaneous ways, such as hiring, training, cross selling, and client relations.
3. Tech Savvy
The industry has come a long way since the accounting standard was a pencil and a ledger. Today, companies use complex software for their bookkeeping. Industry leaders understand how to use the latest and greatest finance and accounting technology to their advantage.
Finance and accounting professionals who demonstrate tech savviness not only show that they can handle the technological demands of today, the ones on the horizon. Tech is always evolving. Finance and accounting employees will need to be able to quickly learn and adapt to the changes over time.
4. Leadership Capabilities
When companies are hiring finance and accounting professionals, they often look for someone who can grow into a larger role in the future. Top employers invest in education, training, and advancement opportunities for their employees, and good recruiters can quickly notice leadership potential in candidates.
Outstanding finance and accounting professionals display a combination of all the above tips. Communication skills, strong business knowledge, technological aptitude, and leadership capabilities are all traits that you should look for in your next finance and accounting hire.
Struggling to find the right finance and accounting professional? Learn more about how partnering with the Atlantic Group can provide you with the perfect candidate.
Meet The Authors and Team: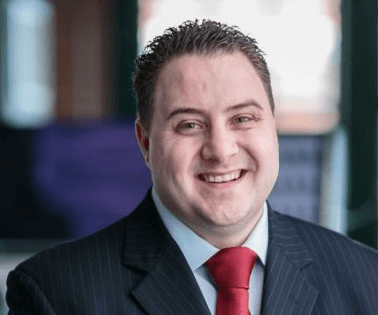 Kris Borkowski | Managing Director
Direct: 617.544.9940  | Email: kborkowski@atlantic-grp.com
Atlantic Group
225 Franklin Street | Boston, MA 02110