Salary Negotiation Tips For Job Seekers
Maximizing your earnings through salary negotiation may seem like a daunting task, but applying proven tactics can make you a more confident negotiator which can lead to better results.  Whether you're in the midst of a job search or seeking a raise, knowing how to negotiate can increase the chances of getting what you want.  Here are some valuable pointers to consider.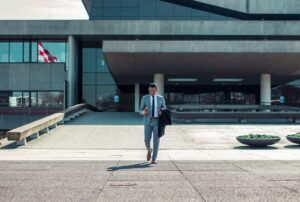 Research the Industry Standard
Prior to negotiating your salary, it's important to research the industry standards for the position. This will give you an idea of what your peers are earning and ultimately what your market value is. You can utilize resources such as Glassdoor, Salary.com, and Payscale to gather data on the market value of comparable positions within your industry.
Know Your Worth
Once you have an idea of your market value, you need to determine what you believe your worth is based on your specific experience, skills, and qualifications. Consider what value you can bring to the company (or have brought) to decide this, and how much you would be willing to accept as a minimum salary so you know your negotiating parameters.
Be Confident
Confidence is key when it comes to negotiating your salary. You need to believe you are worth the amount you are asking for and clearly articulate those thoughts confidently. The employer may be less likely to take you seriously if you're not confident and articulate with your argument.
Be Flexible
While it's important to be confident, it's also important to be flexible. If the employer is unable to meet your salary expectations, be willing to negotiate other benefits such as vacation time, remote work, or bonuses.
Don't Be Afraid to Ask
Negotiating your salary or requesting a higher compensation package can be a nerve-wracking experience, but it's important to advocate for yourself. Don't be afraid to ask for what you want and be prepared to work towards a mutually beneficial agreement that satisfies both you and your potential employer. You won't know what's possible unless you ask.
Practice Makes Perfect
The skill of negotiation is a valuable asset that can be refined through deliberate practice. By consistently practicing with friends, family, or a professional coach, you can increase your confidence and become more comfortable with the process, increasing your likelihood of success.
Follow Up
Following up with the employer after negotiating your salary is important, whether you're asking for a pay raise or requesting more money after receiving a job offer. By sending a brief and gracious note expressing your gratitude and enthusiasm for the role, you can demonstrate your commitment to the job and showcase your professionalism. This simple gesture not only increases your chances of success but also reinforces your standing with the employer.
Looking for work? Get connected with one of our career experts.