Atlantic Group | Philadelphia Legal Jobs

At Atlantic Group, we consistently seek out highly qualified legal talent to fill various open positions in Philadelphia. Our team possesses a wealth of expertise, unwavering determination, and a profound understanding of the legal industry, enabling us to efficiently guide you in finding your next ideal legal position.
ㅤ
About Legal Division
We are dedicated to being a premier destination for individuals and businesses seeking exceptional legal solutions. Our mission is to deliver expert counsel, strategic representation, and reliable advice to clients across various industries. With a strong commitment to upholding the highest standards of professionalism, integrity, and client-centricity, we have established ourselves as a trusted partner for all legal needs.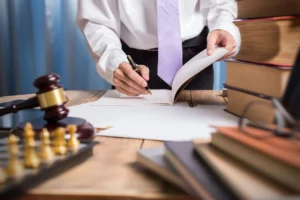 ㅤ
Legal Positions in Philadelphia
With a combined experience of 100 years in filling open legal roles, Atlantic Group takes great satisfaction in assisting businesses in Philadelphia to find qualified candidates for their open legal positions. Allow us to leverage our expertise and track record to help you secure the right position for your career in the legal field.
ㅤ
In the past, we've successfully placed candidates in the following legal jobs:
ㅤ
ㅤ
————————— Search Legal Jobs —————————