How to Navigate a Career Change
Transitioning to a new career can be both a challenging and rewarding experience. In a world where technology and market demands constantly evolve, many individuals contemplate a change in their professional path. Whether motivated by a desire for personal growth, pursuing a long-held passion, or adapting to industry shifts, embarking on a career change requires careful planning and a proactive approach. Here are some valuable pointers to consider.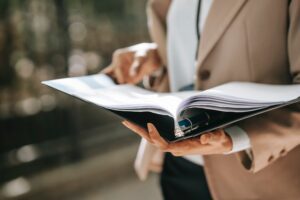 Assessing Your Current Situation:
Take the time to delve deeper into the self-assessment process. Reflect on your values, passions, and what truly motivates you. Consider what aspects of your current career are fulfilling and what areas leave you feeling unfulfilled. This introspection will help you align your new career choice with your personal values and interests.
Research and Exploration:
Expand your research beyond just industry and job market trends. Dive into specific roles and positions within your chosen field. Gain a comprehensive understanding of the day-to-day responsibilities, required qualifications, and potential growth opportunities. Conduct informational interviews with professionals working in your desired field to gain firsthand insights and advice.
Acquiring New Skills and Education:
Identify the specific skills and knowledge needed for your new career path. Explore various learning options, such as attending workshops, enrolling in university or college programs, or pursuing online courses. Take advantage of the vast array of resources available on platforms like Coursera, Udemy, and LinkedIn Learning. Additionally, consider seeking out volunteer or internship opportunities to gain practical experience in your desired field.
Building a Support Network:
In addition to mentors, professionals, and career coaches, expand your support network to include individuals who have successfully made similar career transitions. Connect with online communities, attend industry events, and join networking groups to meet like-minded individuals. Engage in conversations, ask for advice, and learn from their experiences. Building a strong support network will provide you with guidance, encouragement, and potential opportunities throughout your career change journey.
Crafting a Compelling Personal Brand:
Developing a strong personal brand is important when making a career change. Start by revamping your resume and LinkedIn profile to highlight relevant skills, experiences, and achievements that demonstrate your suitability for your new field. Leverage social media platforms to showcase your expertise and engage with industry professionals. Consider starting a blog or contributing articles to establish yourself as a thought leader in your new field. Building an online presence will help you attract the attention of potential employers and collaborators.
Taking Action and Embracing Challenges:
Embarking on a career change requires courage and perseverance. Be proactive in seeking opportunities, whether it's applying for job openings, attending industry events, or contacting professionals for informational interviews. Embrace challenges and be prepared for potential setbacks along the way. Stay focused on your long-term goals and maintain a positive mindset throughout the process. Remember that every experience, even if it doesn't go as planned, can provide valuable lessons and contribute to your personal growth.
Looking for work? Get connected with one of our career experts.