Let's face it – looking for a job can feel like an uphill battle, leaving many overwhelmed with the process. However, there is a valuable tool at your disposal that can help alleviate this feeling and unlock hidden job opportunities: networking. By maximizing the power of networking, those on the job hunt can expand their professional connections and access potential career advancement opportunities. It also allows you to tap into the hidden job market and connect with individuals who may be able to offer valuable insights and support. Here are some useful networking tips for job seekers to take into account.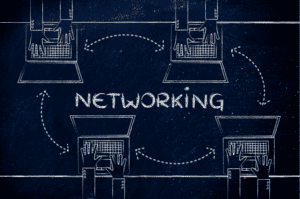 Leverage Social Media
In today's digital age, social media platforms have become vital for those seeking a job to connect with professionals in their desired field. Knowing what social media platform is best for your industry is key. For instance, LinkedIn is a professional networking site that enables users to create profiles, showcase their skills and experience, and connect with potential employers and colleagues. Twitter and Facebook can also be valuable resources, allowing you to follow industry leaders, participate in related groups, and converse with like-minded professionals. Optimizing your profiles to accurately reflect your career goals and expertise is key to making the most of these social platforms. This will increase your chances of standing out to potential employers and forming valuable connections within your industry.
Network with Alumni
Connecting with alumni from your school or university can be a great way to gain valuable career advice, job referrals, and other resources. It may also expand your professional network, creating meaningful connections that lead to new opportunities in your industry. By networking with alumni, you can stay up to date with the latest trends and advancements in your field, as well as collaborate with past contacts to benefit your career in the long run.
Join Professional Organizations
Joining professional organizations related to your industry and attending their events and workshops is a great way to meet and connect with people in your field. These organizations often offer a range of benefits, including access to industry-specific resources, training programs, and networking events. To get the most out of your membership, it's important to actively participate in the organization's events.
Connect with Recruiters
One effective way to tap into job opportunities is connecting with recruiters who specialize in your industry. These professionals often have access to exclusive job openings that are not listed publicly and can provide valuable insights into job market trends. To find recruiters in your field, you can start by searching on professional networking platforms such as LinkedIn. Many recruiters actively use the platform to connect with candidates and share valuable resources as well as career opportunities.
Build Meaningful Relationships
Networking is a crucial component of any successful career journey. Whether you're just starting out or looking to make a career change, building meaningful relationships can help you land a job and open doors to exciting new opportunities.
At the heart of networking is the art of building relationships. It's not just about handing out business cards or sending LinkedIn invites; it's about getting to know the people you meet and forming genuine connections. So, take the time to strike up a conversation, ask questions, and listen to what the other person says.
But don't stop there. Follow up with your new connections after meeting or speaking with them. Take a moment to send a brief email or message to convey your appreciation. And don't forget to show a genuine interest in their work by asking how you can help them in any way.
Building strong relationships through networking can lead to job referrals, mentorship opportunities, and other career advancements. So, the next time you're networking or just building a connection with someone, remember to focus on making a genuine relationship. It may take some time and effort, but the rewards will be well worth it in the end.
Looking for work? Get connected with one of our career experts.