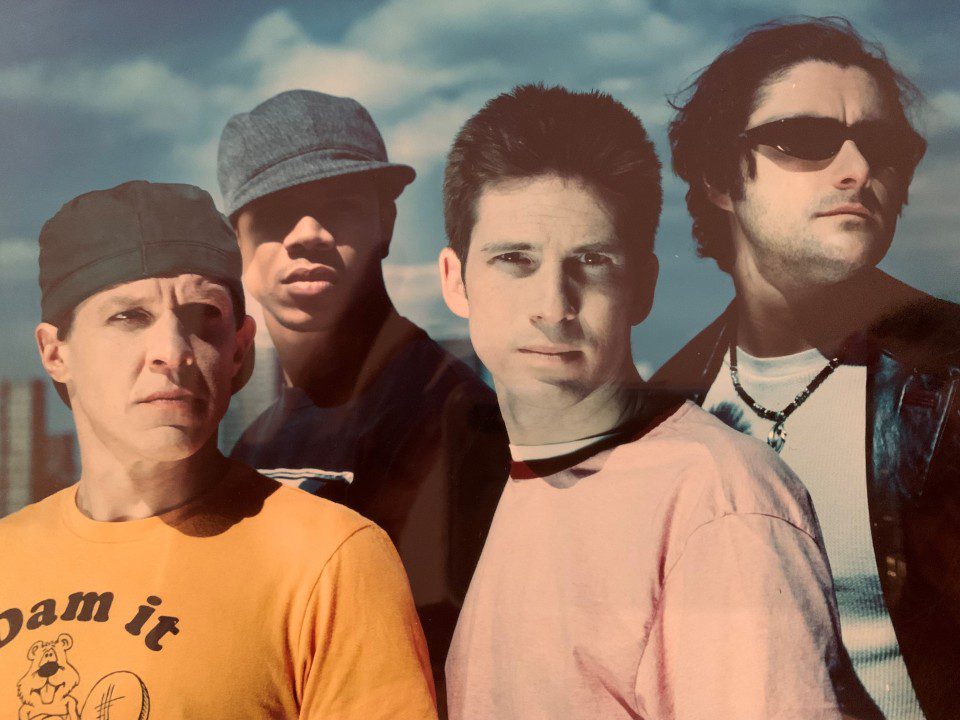 For as long as I can remember I've been called a Dreamer. Until recently being labeled a dreamer was not a compliment. In actuality it was quite the opposite of what was expected growing up in the 80's where children were expected to be replica clones of each other showing no real individuality. This wasn't easy for a kid who didn't care for authority and always felt like an outsider. Getting lost in hard rock music was where I felt at home, no matter what was going on in my young life I always had my music with me. It wasn't long after hearing the iconic bass solo Anesthesia by Cliff Burton of Metallica and watching endless music videos on MTV (when they played music videos) that I decided I was going to be like Nikki Sixx of Motley Crue and play bass in a great hard rock band. It was a lightbulb moment that I remember like yesterday and thus my one and only dream was born.
The only problem with my dream is that I didn't have the confidence to pursue the dream as a young adult. So, I attended college, received a degree, then worked in the corporate world while playing in bands at night dreaming of putting together a world class band to save me from my disillusionment with the corporate world. This was my life for many years full of ups, downs, and disappointments. It wasn't until I finally mustered up the courage to leave my career as a CPA and the corporate world behind, pursue a career change through the support and encouragement of my brother Steve, then hit rock bottom due to a particularly brutal breakup that lightning struck, and a number of chance encounters produced the band of my dreams. This band was called TurnStyle.
Being in this band with my brothers was the first time in my life I felt truly purposeful and happy. The next few years were incredible, and we became one of the hottest new bands in New York City. We signed a management deal, were chased by major record labels, sold out legendary New York City venues such as CBGB's, Don Hills, The Continental, Snitch, Arlene's Grocery and more, shot a music video for our song, On My Own on Los Angeles's Sunset Strip, had models dancing on our amplifiers in shredded TurnSytle shirts and lived the rocker life for a short while.
Unfortunately, a switch in musical tastes and the streaming revolution in high gear ended those dreams quickly in a blaze of glory and our music was never released. Our album was not quite mixed and mastered at the time our management split with the original recording files and the bands demise came. As a result, these 80% finished songs have lived in my iPhone for well over a decade. And every once in a while, when my iPhone would randomly play one of our songs a smile would come to my face as I knew we were as good as anyone quickly followed by sadness in my heart that these songs were never released.
Thankfully, due to new technology and a great producer named Sean Dorrian, whose worked with notable artists such as Breaking Benjamin and others, these songs have finally been mastered and are as close to the final vision of what I thought our music could be. These songs will always be a part of me, they are in my soul and I'm proud to finally release them into the world today.
To my band TurnStyle and my brothers Jayson Castor, Russell Ort and Duncan Whitney I hope they make you proud, I did this for us, and I love you guys more than you'll ever know. As Jay wrote in the single Breakin The Rule, if you don't love it, F**K you!
And while our ultimate rock and roll dreams might not have been realized it's taken the completion of this project and these years of reflection to realize I did accomplish my original dream. I played bass in a great hard rock band! For that, JC, Rusty, D-Rock and everyone else involved with the band at the time, you know who you are, thank you for making my dream come true! To that end I give you the long awaited self-entitled debut album by TurnStyle available today on all streaming services. See links below:
https://open.spotify.com/artist/2zcaYTiLUmQYB6KPBfDgNf
https://music.apple.com/us/artist/turnstyle/1576964437
https://www.instagram.com/turnstylemuzik/
Afterword:
When the band ended, I was heartbroken, and a bit lost however I never felt defeated as I knew I gave everything I had to the cause. After all, everyone in the music business knows you can't fight timing. I then quickly shifted gears and just a few months later The Atlantic Group was born with my incredible Partner and best friend Rich Scardina. Over the next few years, I met my magnificent wife Katrina, we had our 2 amazing boys Johnny and Dominic and our business flourished into one of the top recruiting firms in America. The fascinating thing about getting older is that you can look back, analyze decisions made and observe results produced. I'm incredibly proud of the business we built with our remarkable Partners and fabulous people at The Atlantic Group. It's been an amazing ride watching our boutique firm blossom into the firm it is today. Simply, it's an honor to work alongside all of you every day!
It's amazing the curveballs life can throw at you and in the end if you keep the faith life opens doors and opportunities that were never deemed possible at the time. In other words, if you stay positive and true to yourself, the universe works all things out with your best interests at heart. For deep down I know I'm a better, happier, and more fulfilled man with my beautiful wife, family, and business than if other roads were chosen. In the end its as is should be…which is awesome!
Lastly to all my fellow dreamers: Never quit! Never let anyone say who you can or can't become, your life is yours, live it! Become who you were destined to become!
This is my story, scars, and all. I hope you enjoyed it and I hope you enjoy the music as much as we do!