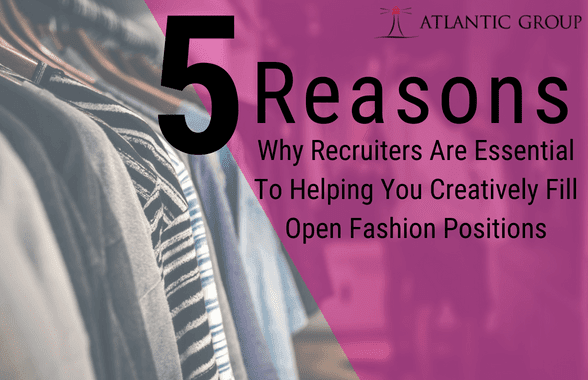 Recruiting the right candidate is hard. It takes time, commitment, and the ability to make decisions that can greatly impact an organization.
That holds true in just about every industry, including the fasion industry. Posting job advertisements generate a long list of unqualified candidates, or only a select few who "may" fit the job requirements. On the other hand, partnering with a staffing firm will give you access to a pipeline of qualified fashion industry candidates and greatly reduce your time to hire. Most importantly, it will ensure only qualified candidates are interviewed.
The next time you are developing a hiring plan to fill open positions, you should consider partnering with Atlantic Group. Here are five reasons why:
1. Recruiters Are Connected to the Right Candidate
Posting a job advertisement on LinkedIn or a job board does not guarantee a satisfactory applicant pool. Most job seekers who respond to a job posting are not a strong match for the position, and therefore, an exorbitant amount of time is spent filtering through applicants.
By working with a recruiter in the fashion industry, employers connect with a staffing partner who already has a proven pipeline of fashion industry candidates in their network. Candidates in a recruiter's network have already been vetted, interviewed, and determined to be a good fit, expediating the process.
2. Avoids Poor Candidate Experience
The reality is many companies simply don't have the resources on their talent acquisition team to complete the entire candidate process in a timely manner. The lag in follow-up can drag out the process and leave applicants in limbo not knowing whether they're being considered for the job. Not having the resources to conduct a search properly increases your risk of creating a poor candidate experience, which could affect your hiring reputation on sites like Glassdoor.
When a company partners with a staffing firm, the staffing firm takes on the heavy-lifting tasks such as pre-screening, interviewing, reference checks, background checks, and more. When you choose to partner with a staffing firm, you don't have to worry about snags in the hiring process that cause bad candidate experiences and reflect poorly on your organization.
3. Saves Money in the Long Run
Studies show that in profitable companies, employees generate as much as five times their annual salary in value. So if a mid-level position that pays $65,000 is left open for just one extra month, a company actually loses up to $16,000.
It's tough for businesses to find the perfect candidate but even when they find the right one, they then need that candidate to accept their job offer.
Let's say a candidate gets to the offer stage and is "the one" the employer wants to hire. Well, what if they turn down the job offer? It's back to square one – and there may not be another qualified candidate in the pipeline. Now it's two months, or three months, and up to nearly $50,000 (over three months) is lost because a hire wasn't made.
Staffing firms build strong candidate relationships and significantly decrease the chances of an offer being turned down. They also have the resources to find several qualified candidates so you have a backup plan if the primary candidate passes on your offer.
4. Staffing Partner and Brand Advocate
With review sites like Glassdoor increasing in popularity, employees are using them as a forum to list grievances, bad experiences, and any other perceived shortcomings with the company and/or management. Prospective employees use these sites to gain an inside look into the company culture and work environment. If they don't like what they're reading, they'll often hesitate to apply.
A good staffing firm is an extension of your company and a business partner who has your reputation, brand, and best interest in mind. Recruiters with staffing firms know your business, services, and company culture. They can provide candidates with real insights into what it's like to work at your organization. They can also answer any questions and/or clarify any misconceptions a candidate may have after reviewing social media or review sites.
5. Contingency-Based Services
What other professional services industry will work on your behalf for free? Staffing firms receive nothing unless they fill the position. This motivates recruiters to constantly perform at a high level and with their client's best interests in mind.
Filling open fashion roles takes up valuable time and money. A staffing firm like Atlantic Group has the resources in place to find you qualified candidates. That's why working with a staffing firm to fill fashion industry positions is not only smart, it's efficient, cost-effective, and can be the key to filling open positions quickly and with the right hire ready to make an impact.
Learn more about the Atlantic Group.
Meet the Author and Team: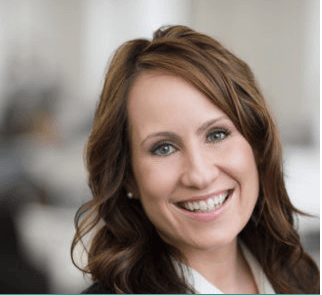 Tara Hernandez | Managing Director – Administrative & Corporate Services | Atlantic Group
19 West 34th Street, Suite 806 | New York, NY 10001
Direct: 212.271.1582 | Email: thernandez@atlantic-grp.com