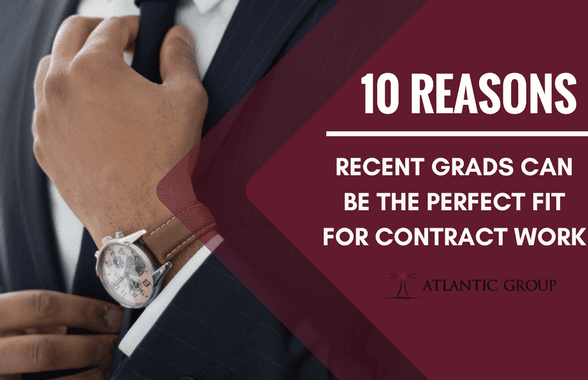 College grads are eager, ready to learn, and despite some often unfair or negative stereotypes, ready to make an impact in the workforce.
So why don't recruiters look to new grads when trying to fill contract or temporary jobs?
They should, and here is why:
1. Fresh and innovative ideas: Despite a lot of preconceived notions about new grads, many of them possess innovative ideas and a fresh perspective that can add value to an employer or specific department or role.
2. Volume: There are a lot of recent grads to choose from. In fact, according to the National Center for Education Statistics, nearly 2 million students will graduate with bachelor's degrees in 2018. That's a large candidate pool to choose from, considering many will not land a permanent full-time job for months.
3. Willingness to prove worth: Since there are so many recent grads in the market, they will need to work hard to prove their worth to gain and keep employment. New grads want to gain experience, build their resume, and network. They will often go above and beyond to do the job right, even if it is a contract opportunity, because they know strong performance at this job bodes well for gaining references, referrals, and experience for the next job.
4. Try before you buy: The contract, temporary, or temp-to-perm route helps the employer view the new grad's work performance before they commit to them long term. This is a great way to make sure the new grad is the right fit for the job and company culture. Many new grads are just looking for an opportunity to earn experience, and temporary work is a good way for new grads to do so. Many new grads would actually like the idea of temporary or contract work just to gain the relevant experience.
5. A chance to train employees their way: Good employers can take a new grad, train them to fit their company's needs, and won't hear "this is how we did it at my last company." This can be a very common from those who already have been in the workforce.
6. Great referral network: Many new grads are very social and like to share experiences with colleagues and friends. If one new grad has a positive experience in a contract/temporary role, they will share that with others, maybe on social media, or on a Glassdoor review. That can increase the employer's reputation for being a good place for other new grads to find work and gain experience from.
7. More flexible schedule: Most new grads will be open to working various hours and shifts because they typically do not have other personal or professional obligations to keep them on one specific shift or schedule. They don't have to leave early to take their son to a doctor's appointment, they won't come in late because their babysitter is sick, and so on. They may also be more eager to work longer hours to complete a big contract or project, something permanent, full-time employees often grumble about. There are always exceptions, but typically speaking, fresh grads are focused primarily on the next step in their career.
8. Tech savvy: New grads grew up on technology. Most love all things technology and can even bring fresh ideas or perspectives on how technology can add value to a job. Or, in some cases, they can help assist other workers who are looking to learn new technology skills, or simply improve their knowledge of internal systems. New grads can also quickly learn the internal systems needed to do a job.
9. Experience over salary: New grads need and want real world work experience. They may focus more on getting a job to get the experience versus a salary that pays more than their current or previous role. That being said, recent grads deserve to be paid a fair wage/salary but may not command or negotiate to fit into a higher pay range because they don't have experience. That can be a cost savings for the employer.
10. Inject new life into a company or department: An eager and optimistic new grad can add personality to a department. Someone who is excited to come to work is a positive for any company. A more experienced job seeker who sees contract/temporary work as a stopgap opportunity may not be as enthusiastic. No department needs a Debbie Downer!
There are several positives to hiring new grads for contract work. The next time you are seeking candidates for contract or temporary jobs, consider a new grad, and find a whole new candidate pool to select and hire from.
Meet the Authors and Team:
Joel Ramos | Associate | Atlantic Group
100 N. 20th Street, Suite 203 | Philadelphia, PA 19103
Direct: 267.314.7104 | Mobile: 717.673.3753 | Email: jramos@atlantic-grp.com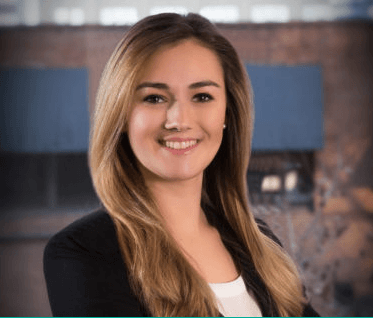 Kelly Reynolds | Associate | Atlantic Group
100 N 20th Street, Suite 203 | Philadelphia, PA 19103
Direct: 267.314.7111 | Mobile: 302.757.9385 | Email: kreynolds@atlantic-grp.com